The western coast and bay area are heaven for families who want to settle in the golden state, but a family is incomplete without children's amusement.
Is anything more precious and joyful than watching kids play?
The Bay area is a great place for kids to run off their energy as the Bay area is always bustling with new arrivals.
Lately, there is an increase in demand for playgrounds. Fortunately, America's best playgrounds and parks are situated in the Bay area.
Some of the best indoor playgrounds in the bay area, like La petite, Little Oceunets, and the imagination playhouse, you will find around your neighborhood.
Often, Playgrounds are the first place to forge great and enduring friendships.
List of Top 9 Play Grounds in Bay Area
1. Dennis the Menace Playground
People love Monterey for having Dennis the Menace playground. The playground is huge with a variety of equipment. What makes it beautiful is that the playground is on the shore of the lake of EL Estero.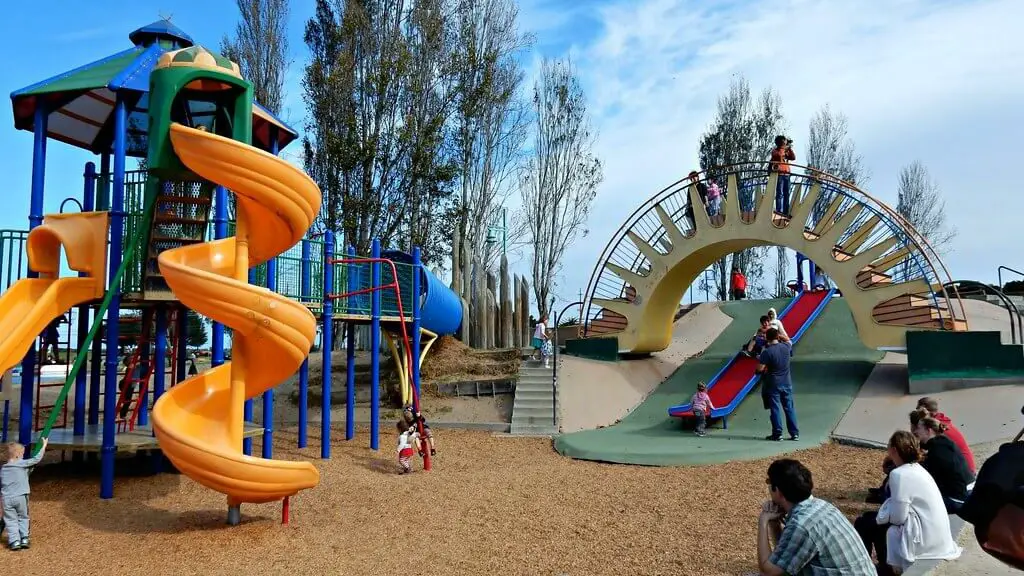 In addition to that children can enjoy a boat ride and water sports. You can find lunch tables under shades, a perfect place for family and kids to dive in.
In the playground, children are in the quest to complete tons of equipment, and their joy is enormous. The ambiance of Dennis the Menace Playground makes it one of the popular visiting places in the Bay area.
If you are tired of searching for the best playgrounds in the Bay area to celebrate your birthday, you might not hear about the Dennis the Menace Playground.
However, there are many playgrounds where you can celebrate your birthday and even make it extra special.
2. Golden Gate Park
In the bustling town of San Francisco, Golden Gate Park is a much-needed breather. Most visitors are astounded by the gigantic size of Golden Gate Park, which is 20% larger than New Yorks's central park.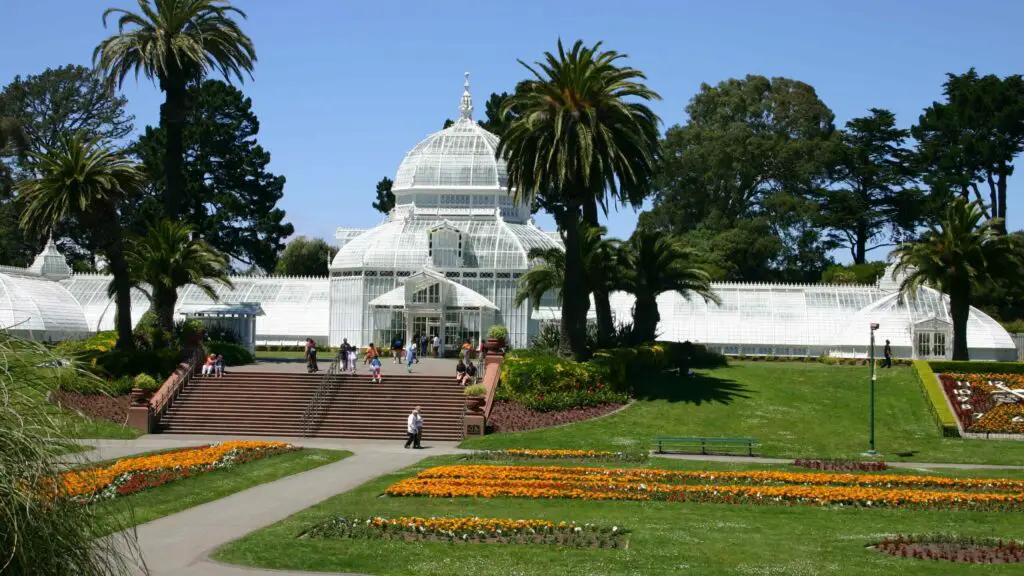 Golden Gate is a combination of all, where you can enjoy your family outing.
If you are a lover of fine art, it is the best place for you. The historical de Young Museum is full of fine art.
California Academy of science is the oldest science institute in western America – visitors flock to see dinosaurs' artifacts and an albino alligator.
The Japanese Tea garden is a showcase of outstanding east Asian culture that you can love to visit.
Be a kid again! Golden Gate visit is never complete without a ride on the famous Carousel in the park.
3. Vasona Lake County Park
Located on Blossom Hill Road in Los Gatos where youth and children can exert their energies. Park includes 45 acres of lawn meant to be an informal sports like frisbee tossing and soccer.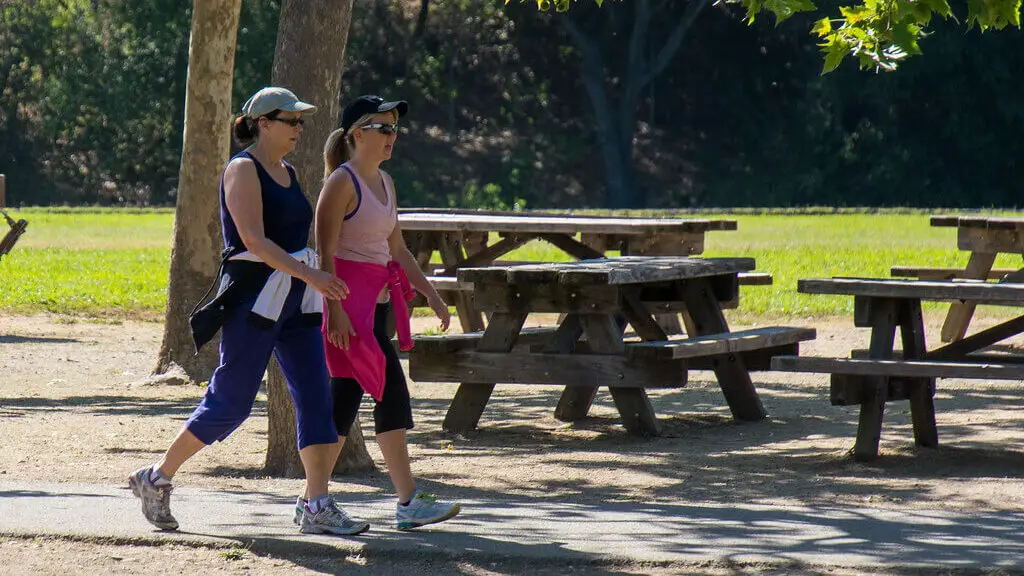 Spring to early fall paddle-boats and rowboats are available based on a first-come, first-serve. Youth Science Institute in north's end inspires kids for the natural environment and its protection.
Your visit to the park never completes without riding on the carousel and food tables in the park – family food tables are available in a first-come, first-serve manner. Vasona Lake county park is one of the
Best playgrounds in San Jose
4. Oak Meadow Park
Oak Meadow Park is one of the playgrounds in Los Gatos, a wonderful place for children to play. Oak Meadow Park is unique and offers exciting features like a vintage Airforce plane, where children can chip in and explore the cockpit.
A small number of parks contain railroad, and Oak meadow is one of them. Fully fitted children's equipment with a beautiful carousel on hills side make Oak Meadow Park children's favorite.
5. Campbell Park
The first choice of athletes and the sporting person is Cambell park. Cambell Park is situated on Campbell avenue downtown trail to San Jose and Vasona lake.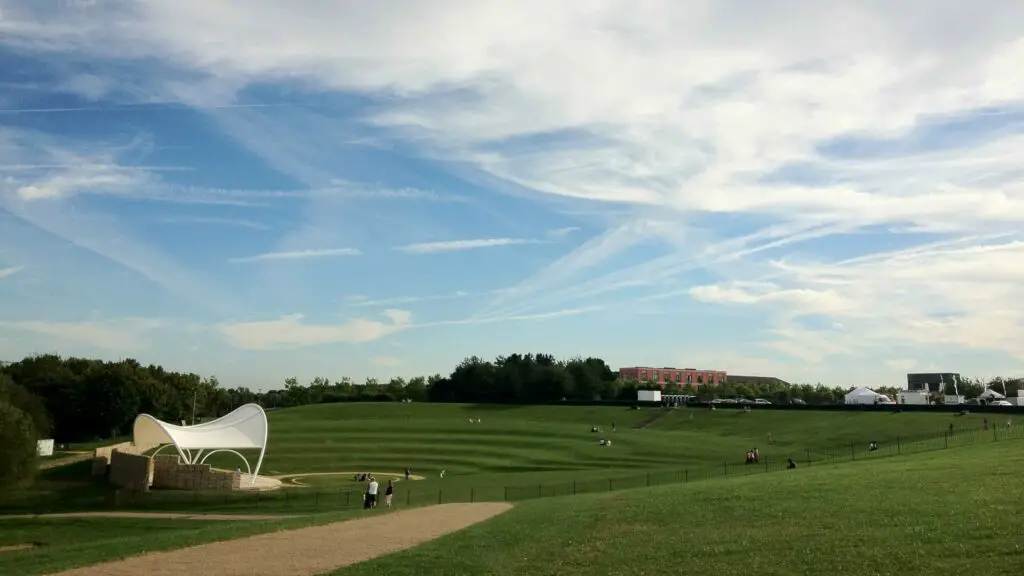 Park contains various children's equipment in addition to basketball turf with a terrace for spectators. Small turf for several sports like skates board and a small baseball arena is available for children.
After exhaustion due to several sporting activities, you can enjoy your meal on food tables under shades. Not only this, pets are allowed to walk with you in the Park. Moreover, Campbell Park is a pleasant place with water features, a horseshoe pit, and trail access.
6. Helen Diller Civic Center Playgrounds, San Francisco
In the heart of San Fransico urban center, Helen Diller Civic center is the only playground in the densely populated city center, which offers a variety.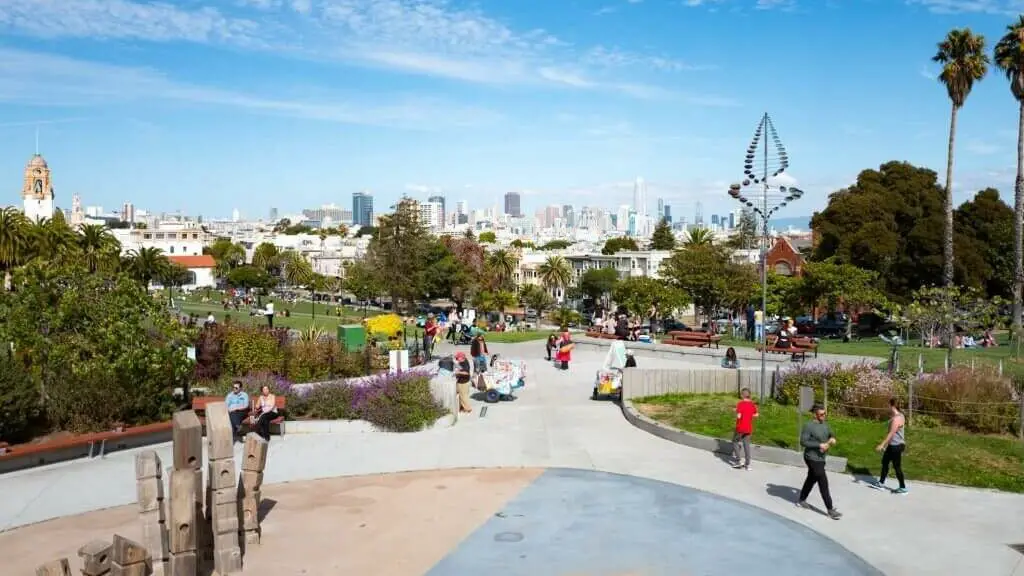 The surrounding area is one of the fastest-growing residential areas in the entire state of California.
For new residents looking for parks and playgrounds for their children in crowded neighborhoods, Helen Diller Civic Center Playground is the best choice for them.
Recently civic body renovated the park with new equipment. Parks attract tourists, families, and school trips to joy.
7. Rotary PlayGarden, San Jose
Rotary PlayGarden is a boon for the city of San Jose, where children can explore various physical activities with their mates. Rotary PlayGarden offers several aquatic sports and challenges through diverse equipment.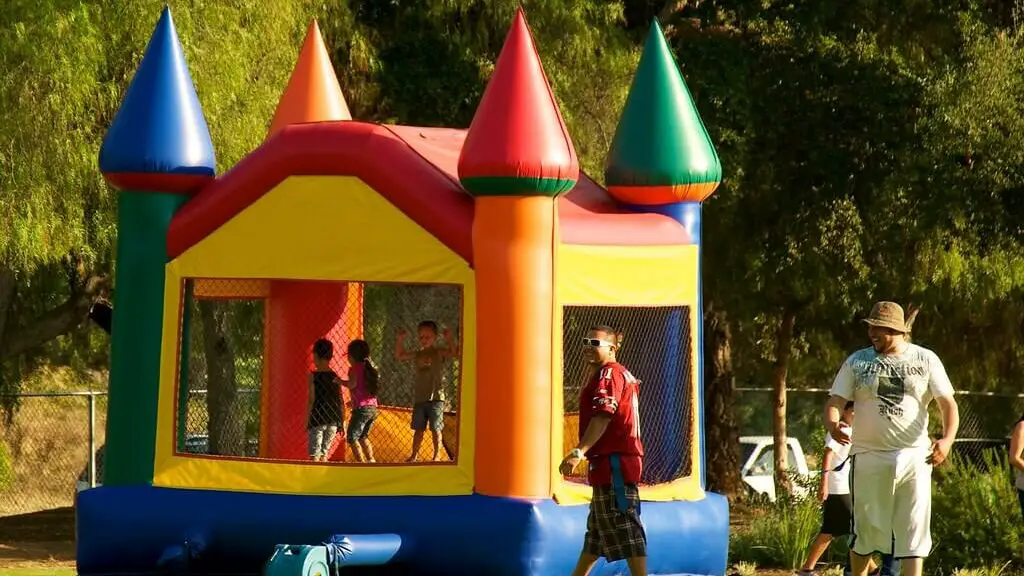 Children can enjoy sliding slopes, swinging bars in the water, climbing activities, and rotating equipment.
Rotary PlayGarden offers rides and carousel facilities, where children can play together and have the family together watching flyby Airplanes.
8. Magic Mountain Playground – Coyote Point, San Mateo
The land of the castle is waiting for its prince and princess! Magic Mountain Playground is made of castle rides, which make your child feel like a prince or princess of the kingdom. From Tall castle, it is fun to slide.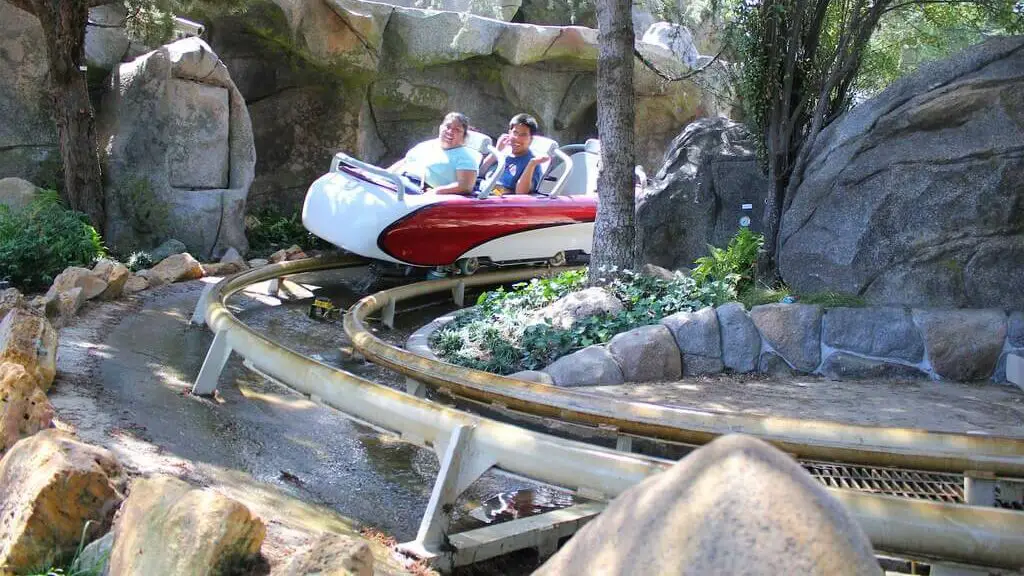 Surpassing all ADA requirements playground encourages all physical activities for children and features net climbing and wall climbing. When you are here, never miss out on a purple dragon and hatched egg.
9. Sue Bierman Playground, San Francisco
Sue Bierman Playground is in the financial district of San Francisco. It spaned 5,3 acres giving the children a space for physical activities and free rides between the business complex.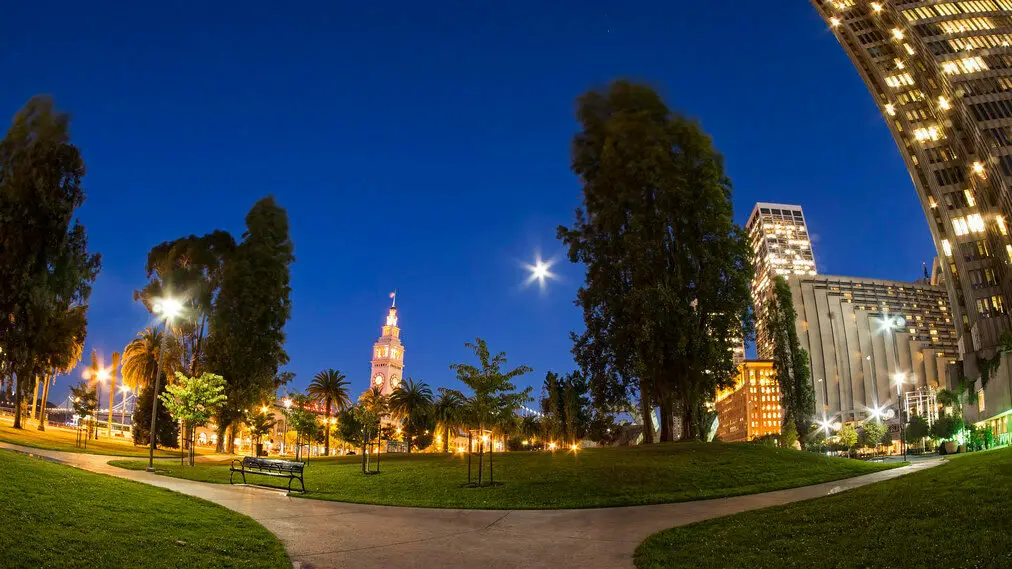 Further, the playground is surrounded by trees and pedestrians. Park is equipped with rides and sea-saws for preschool and small children.
Playgrounds in the Bay area FAQs
Which is the best playground in the Bay area for a birthday?
There are several playgrounds to celebrate birthdays in the Bay area.
A few of them are Alta Plaza Playground, Golden Gate Park Children's Playground, Presidio Heights Playgrounds, Juniperra Serra Playground, Little Oceanauts, Lafayette Park, and George Christopher Playground, Balboa Park, etc.
Which is the best playground in the Bay area for a picnic?
There are top-notch playgrounds in the Bay area for a picnic, but Dennis the Menace stands apart from other playgrounds. Denice the Menace offers you a wide variety of equipment.
Furthermore, the playground is on the shore of the lake so you can enjoy a boat ride and water sports. For a complete picnic, a meal facility is vital and the playground offers you a food table under shades.
Are the best playgrounds in the Bay area?
Yes, of course!  In the Bay area, some world-class playgrounds offer exciting opportunities for children to ride on. So you have several playgrounds for your children where they can spend their time and learn new activities.
Conclusion
Playgrounds!….when we heard playground, then our memory rides on a roller coaster to our golden past of childhood days. The playground is an essential part of our lives.
The happiness and sheer joy on their faces show how the kids love being able to play in playgrounds with friends. To find a playground in crowded places like the Bay area is nut cracking job for parents.
Fortunately, Some of the best playgrounds and parks are situated in the bay area where you can spend quality time and outing with family. Definitely, worth a visit.